Welcome to the ISO Pros of Indiana

IQC the ISO Prof of Indiana is one of the most renowned ISO consulting, training, and implementation companies. Our professionals help other companies, big and small, in implementing ISO standards. We have successfully been through hundreds of certifications. So, you can trust us for getting certified.  
If you want to get certified, reach out now.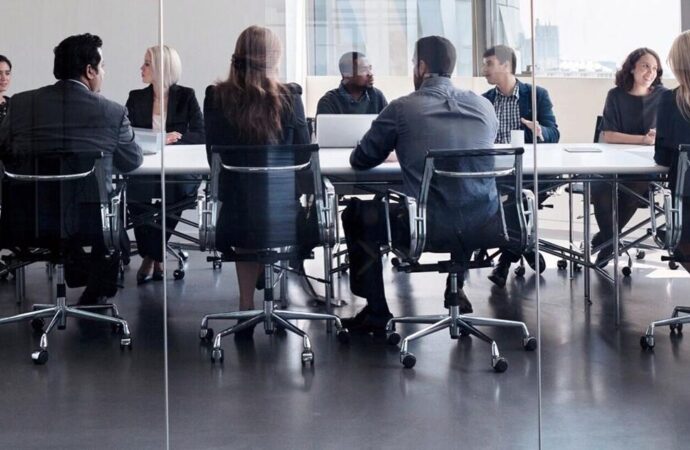 What are the common certifications IQC the ISO Pros of Indiana can help you with?
IQC the ISO Pros of Indiana can help you will almost any ISO standard. However, for your understanding, we have listed some common standards. You can go through the info and find the best one for your company.
---

ISO 45001 is an important ISO standard for helping workers and employees in companies, usually manufacturing facilities. Many working places across the world pose an unnecessary threat to the lives of their employees and workers. And this sometimes leads to the loss of tens of thousands of lives to each other.
Now, this is something that should not happen. It's the reason why companies are now opting for ISO 45001. It helps companies in ensuring occupational health and safety. Putting it down simply, this certification helps companies reduce the chances or risks of their employees getting injured at the workplace.
This is not only going to benefit your employees but you as well. Your employees will start to trust you more and will be able to work fearlessly. And this is going to improve the working efficiency.
Why do you need IQC, the ISO Pros of Indiana, for getting certified?
---
ISO standards and certifications are the procedures that require special training, guidance, experience, resources, and skills. Without these prerequisites, getting certified is a cumbersome and near to impossible job. It's the reason why you need an ISO consultant like IQC, the ISO Pros of Indiana.
Here is why you should choose us: –
This may sound cliché, but it's true. Experience is something without which you can not even think of getting certified. Fortunately, our professionals have it in abundance. Our ISO consultants have assisted hundreds of companies in getting certified to numerous different kinds of ISO certifications.
And during these certifications, we have learned a lot about saving time, resources, hitting the bull's eye, and whatnot. With our experience in this industry, no one-stop your firm from getting certified to ISO standards. So, use our experience in your favor and get the desired certification without issue.
ISO consulting, training, auditing, and implementation requires another important thing. And that is the right and updated information. Without the right information, the chances of your firm getting certified can significantly drop.
It's because ISO standards are updated regularly, and new things are added or removed. And if you don't stay updated, you might miss something crucial. And this is why you should always stay updated. Fortunately, with our professionals on your side, you won't have to worry. It's because our consultants stay up to date with all the ISO standards and recent revisions. This keeps us ahead of other consultants and helps in ensuring success.
Whenever a company hires our consultants, we formulate unique strategies to ensure their success. There's a need for unique strategies because different companies operate differently and have different aligned systems. And generic procedures never seem to work when the conditions are unique.
IQC the ISO Pros of Indiana will help you: 
Analyze the standard & implement the guidelines
Consultants from our company will first help you understand the ISO standard. It is to make sure that you know the purpose and the contents of the standard. After that, we move forward with the process and focus on implementation. This is where the real work begins. It can determine the fate of your certification.
Our implementation experts will help you integrate and implement the guidelines in your existing system. This helps in complying with the guidelines and to achieve the purpose of the certification.
Consultation, Training & Auditing 
While everything is in process, our trainers will train your employees about the entire procedure and related info. Our consultants will offer the necessary consultation as well. Once everything Is complete, we'll also help you perform a pre-assessment audit. Now, this is the second most important step after implementation.
During this process, the entire implementation is checked. It is like a revision of whatever we have done. It helps in finding flaws if any. Once this is over, we'll help you finally apply for the certification. Now, this entire process requires time, resources, and 100 percent dedication. And without our help, it can seem quite overwhelming. This is why you should come to us.
Contact us now!
If you want the certification procedure to be simple, easy to implement, and successful, IQC the ISO Pros of Indiana is who you should hire. So, call us now!
IQC The ISO Pros of Indiana can help you implement, train on, consult, and have your company and/or organization certified on the following ISO Certifications:
If you want to enjoy the above-listed benefits, contact IQC the ISO Pros of Indiana, now. Our services are accessible in all of the below-mentioned cities: