ISO Pros of Indiana Provides a Variety of Different Standards

IQC the ISO Pros of Indiana can help your firm get ISO certified for a wide range of ISO standards. To know what standards, we can help you with, go through the Additional ISO Certifications We Offer in Indiana.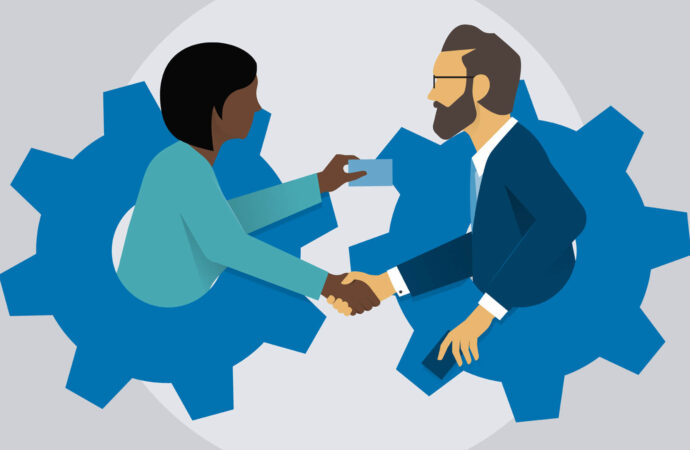 Additional ISO Services & Certifications We Offer in Indiana
Aerospace AS9101: You should get certified to AS9101 if you want a quantitative analysis for your aviation industry's management system.
Aerospace AS9102: The first article inspection (FAI) holds value for the aerospace industries. This standard will help you implement it and attain the benefits alongside it.
Anti-Bribery ISO 37001: to install a healthy, noncorrupt environment in your firm, ISO 37001 standard is essential.
Asset Management ISO 55001: the standard is meant to ensure that your assets' value is stable and increases gradually with time. Assets are essential for any firm or industry owner. Thus, it is necessary to maintain their value. We can aid you in getting certified to ISO 55001 in a simplified manner.
Automotive Core Tools (APQP, AQP, PPAP, FMEA, SPC, MSA, and R &M): these are the supplemental techniques that support IATF 16949. They are the building blocks of an effective quality management system (QMS) in the automotive sector. Your industry will be able to manage different processes simultaneously. 
Body Armor BA9000: for safeguarding the interest of the legal, tribal and federal organizations that control law, this standard was established. It is meant for industries manufacturing arms and weapons.
Counterfeits AS6081: this standard of AS 6081 prevents you from purchasing the fraudulent product. Thus, your industry will be linked to products that originate in all sense and terms. 
Energy ISO 50001 and SEP: An energy management system will help your firm or organization manage energy usage in different processes. New energy-saving technologies are implemented. This reduces the cost spent on energy usage also. Proper targets are set to use all forms of energy in a considerate manner.
Ethical Sourcing SQFI: the standards mentioned in SQFI ethical sourcing are applicable for food industries. They are applicable for all the steps of the food chain industry. It is a known fact that the consumer is never at the sight of the production and transportation of the food that is manufactured.
So, maintaining certain standards becomes necessary to gain client trust. This helps build a brand name and pave the way in the international market.
Facility Management ISO 41001: if your firm wishes to improve the quality of life of the people working for you, this standard is indeed beneficial. It has helped many firms to manage their facilities in the most respected manner. 
Food Safety Modernization Act FDA FSMA: This certification plays its role in shifting the government's focus and other people associated with the prevention of food-borne illness. Your firm will be able to manage essential conditions for any food processing unit.
This certification has benefited many firms all over the globe in maintaining a set quality. Your firm can also be among them. IQC The ISO Pros of Indiana has the best experts and strategies to meet your demands. 
Food Safety ISO 22000: The standard benefits the producers, manufacturers, suppliers, retailers, and most importantly, the common people. Your organization can get certified to ISO 22000 to ensure proper safety control operations are implemented without negligence. Once you collaborate with us, we ensure to make your certification process easier and efficient.
Forestry SFI ATFS (Sustainable Forestry): sustainable forestry initiative (SFI) is an organization that works throughout the USA and Canada. It is based on four principles that are: standards, conservation, community, and education. These principles are essential to use resources sustainably.
Gluten-Free Certification (GFC): This is an initiative taken to aid people who cannot digest gluten. The certification will ensure that the product is truly gluten-free. Getting certified to this prevents further inspections to your firm. 
ITAR: it is a security-based step meant to ensure no illegal transport of arms and weapons. 
Laboratory Accreditation ISO 17025: Your lab will maintain a healthy environment and ensure that it is free from contamination of any sort if ISO 17025 standard is implemented. This standard will make your organization internationally recognized. Thus, people across the globe will rely on and trust you. 
Packaging ISO 15378: – the material that is meant for export must be packed effectively to prevent spoilage. This becomes exceptionally true when medical devices get involved. Get your firm ISO 15378 certified to ensure the proper delivery of products. This will increase the chances of customers trusting your product, and the sale of your product will increase.
Responsible Care RC14001: this certification involves the health, safety, the security of responsible care products. The value of the certification is increased when implemented alongside ISO 14001. Along with a responsible care management system (RCMS), your firm's better performance will be achieved.
Supply Chain ISO 28000: – if your firm is looking for proper management at the supply chain levels, ISO 28000 certification is made for your firm. Getting certified to this standard lowers the stress of choosing the faithful supplier. Once you share all your requirements, we will ensure that they are met with proper care and attention. 
Telecommunications TL 9000: for maintaining a proper quality control environment in a telecommunication sector, TL 9100 is a good choice.
Audit Management Systems ISO 19011: to have a well-established control system for conducting audits, ISO 19001 certification will help you out. 
There are some additional services provided by IQC, the ISO Pros of Indiana. They are:
Outsourced Internal Auditing: IQC The ISO Pros of Indiana (IN) has conducted many outsourced internal audits for numerous firms. It is mostly observed that organizations lack the resources and information about conducting internal audits.
By selecting a good auditing firm, you can really solve many issues. You will make the correct choice by choosing us for your outsourced internal audits. 
Virtual Internal Audits: these audits are beneficial and time-saving. In the time of the pandemic, they have served a good purpose. No pen and paper and traditional documentation procedures are needed. It fulfills the basic requirements of an audit perfectly well. You should consider conducting virtual audits for your firm.
Second Party Audits: these audits are conducted effectively by our team for many buyers and company owners. They are essential as they provide an idea about the ongoing process. The customer can choose to opt for your firm based on the decision of these second-party audits.
Supplier audits: the audit will benefit your firm by aiding in choosing the supplier's right product at a reasonable price rate. 
Supplier Evaluation: for evaluating the right supplier for your demand of the job, an audit can be conducted. For this purpose, IQC The ISO Pros of Indiana (IN) will set a team of employees to carry out the process for you.
Compliance Audits: this audit is a mandatory audit that helps the government ensure that the certification requirements are fulfilled. The demands must be fulfilled by all the different departments of the firm. It is seen that there is no negligence, and carelessness is observed in the management of the certification process. 
Pre-assessment Audits: before a final audit approaches, a pre-assessment audit will be an excellent approach to determining the system's flaws. The errors can be detected and treated beforehand. IQC The ISO Pros of Indiana will carry out an effective pre-assessment audit to manage your firm's demands.
Documentation Audit/Desk Audit: these audits conducted by us will act as a preventive audit before the final audit arrives. Such kinds of audits are a survey for gaining information about the employees and workers working in your firm.
Contact now!
If you want the benefits of getting certified, reach out to IQC the ISO Pros of Indiana, now!
IQC The ISO Pros of Indiana can help you implement, train on, consult, and have your company and/or organization certified on the following ISO Certifications:
If you want to enjoy the above-listed benefits, contact IQC the ISO Pros of Indiana, now. Our services are accessible in all of the below-mentioned cities: